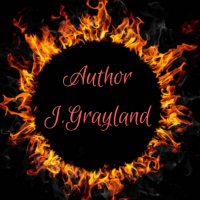 J.Grayland
Suspense, Contemporary Romance, Romantic Suspense, New Adult Romance, Romance, Dark Romance & Erotica
Author J.Grayland likes to fill her books with a little bit of everything, Romance, suspense, Thriller, Action and travel. She loves to take her readers on an emotional journey that leaves them craving for more. Emigrating to Australia as a child from the UK Author J.Grayland grew up reading and enjoying books. By the time she hit the age of 14 she loved to delve into the wonderful world of romance novels where she could escape into another world, she also discovered her love of writing. Finally making her dream come true with her debut novel Freedom in 2017 followed by Twisted Freedom in 2018 and the final book Forever Free in 2018.
Video
Freedom By J.Grayland
What a sense of security in an old book which time has criticized for us.
James Russell Lowell